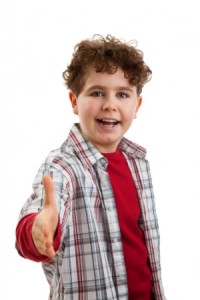 We have all come across a child who seems more mature than their years. In some cases these children have achieved this without much guidance or parenting. But more often than not our children require a level of guidance and parenting to help them become good adults.
The decisions we face as we get older are varied and can be anything from – do I want Toast or Nutri Grain for breakfast? to choosing the right career, a savings plan, a life partner or leaving home to live in another State?
As parents, we see our children's interactions with others and we see their strengths and weaknesses play-out, it is our role to guide and encourage our children to make decisions and interactions that are the right ones. None of us have completed a parenting course and we also need to have a level of maturity that can enable us to impart the sensible and correct guidance onto our kids.
But given that we do, its important for our kids to understand them-self and the world and how we need to play in it to ensure that we are safe and can navigate it successfully.
We play a huge role in providing that support.
One way of doing this can be helping our kids think out what they want from certain aspects of their life and drawing up a chart with specific goals in mind. Remember to keep them realistic i.e. there is no point in writing down that you want to be a Pastry Chef if your child does not like deserts?
From the list below, you will be able to create a top 3 "want" list of things across many categories of life that you can help your child achieve and move towards. It will also give you some insight into what your child's interests are and what might inspire and motivate them.
Career
.

.

.
Relationship
.

.

.
Family
.

.

.
Health
.

.

.
Fitness/Sport
.

.

.
Money
.

.

.
Car
.

.

.
Travel
.

.

.
Hobbies
.

.

.
Volunteering/Charity work
.

.

.
Posessions
.

.

.
By helping your child look at their strengths and weaknesses, you will be able to make a fairly realistic list of what they would like to achieve in the next 5, 10, 20 years? Keep the list handy, refer to it, talk about it, discuss what might need to happen to achieve some of them and start planning.