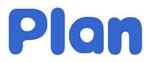 Many children worry about what will happen to them when their parents split up, and it can be a big relief to them if the arrangements become clear and predictable early on.  Working out a parenting plan as early and as quickly as possible serves many purposes such as it gets your children into a regular routine, you can have certainty around access, holidays, do we share in the buying of gifts and presents, do we share clothes etc.
Being as flexible as possible is a key factor in working out a fair and reasonable plan.  Whatever your parenting plan looks like it doesn't have to be written down, but if you do write it down calling it a parenting plan is a good way to do it.  I called mine our "Happy Plan", I wrote out a nice well written check list of the things and considerations I believed would be fair and reasonable for both of us.
After my ex had time to read and consider the plan, she then wrote one of her own (with some minor tweaks) and provided me with her version to consider.  It was pretty close to what I was asking for and we agreed we would use that as our agreed plan.  Everyone's circumstances are very different and it can play a huge part in what the plan might look like, for example your work commitments, distance to travel, financial, accommodation and health etc.
Some things to consider and help you with ideas that could go into your plan:
What time your children will spend with each of you
What time your children will spend with other people, such as grandparents , siblings, step-parents or other people that are important to your children
What activities each of you will do with your children (e.g sports, homework, music) and whether both of you can agree to attend some important events with your children
How you will share parental responsibility and decision making about the big things (e.g what school your children will go to, decisions about healthcare )
How you will talk about and come to agreement on the important, long-term issues as your children grow, their needs change or either of the parent's circumstances change.
How your children will keep in touch with the other parent and other people important to your children when they are with you i.e they have access at all times to use your mobile phone and can phone the other parent every night before bedtime
What arrangements need to be made for special occasions such as birthdays, religious or cultural events, holidays, school concerts, parent teacher interviews
Financial arrangements for the children. This may include some investigation on what payments you need to make and what is deemed fair, you can calculate this by visiting the Child Support Agency estimator.  These payments do not need to go through CSA and they can be paid to either party by private arrangements.
What process will be followed to change the plan or resolve any problems, if either parents circumstances change?
There are some example template checklists on the internet and one that covers some good areas is at Relationships Australia checklist.
How is your plan going, share you experiences and ideas below.