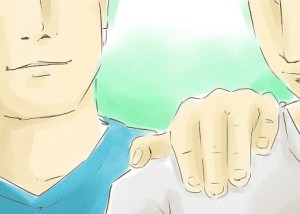 I wonder how many of us would know what to do if their friend says "they are NOT ok". It's not that often we would come across such a revealing statement. But if you did, would you know what to say?  possibly…"Oh" whats the matter, "you'll be right", "she'll be right" or maybe not even know what to say and possibly avoid the discussion.  It could be likely that if you have a friend going through divorce or separation, you may hear those words.
When someone says they are NOT ok, It's so supporting as a friend to ensure that they know we care and offer assistance or discussion to help them. A great organization called eheadspace deal with just these issues and offer guidance and coaching as to how to handle that situation if it ever arises.
Here are some tips on how to handle it:
Listen and try not to judge or "fix" things straight away.
Taking the time to listen shows them that you care and their feelings are important. If someone has been going through a tough time, it can be a big relief to talk about what has been going on.
Listening can be helpful even without taking any actions, it might be just what they need? Don't panic, the fact that your friend feels something is really an important first step.
Let your friend know they do not have to go through this on their own.
And that you are their to help and support them.
Some people need time or space before they are willing to accept help.
Just giving them information about where to get help or providing them with fact sheets can be useful.
Suggest they read stories at eheadspace.org.au about other people who have made it through tough times.
If may help their feelings of being alone and give them hope for the future.
Be honest about why you are worried.
Ask if anyone else knows about how they are feeling
Encourage them to try some self-help strategies
Things like, eating well, exercising, writing their feelings down, getting enough sleep, doing things they enjoy and avoiding alcohol and other drugs are just a few self-help tips your friend could try. Visit (eheadspace.org.au and download the tips for a healthy eheadspace fact sheet)
Don't be to forceful in encouraging self-help activities.
It's important to understand your friend may not feel able use them because how they are feeling, or they may not be enough to help them feel better. If they're interested you may be able to some of the strategies with them e.g. go for a walk, watch a favorite movie together.
If they are young – Encourage them to talk to a trusted adult.
About what is going on and how they are feeling (Family member, Coach or school teacher).
Sometimes self-help strategies &/ or talking to family and friends is not enough and thats ok.
There are a lot of professionals out their that can help. Suggest they make an appointment with their GP or their nearest headspace center if things dont begin to improve. You could offer to go with them if they need extra support.
Let them know about eheadspace
If your friend would prefer to seek help online rather than face-to-face. eheadspace.org.au provides free online support and telephone support (1800 650 890) for young people, Lifeline (13 11 14) and Kids Help Line (1800 55 1800) also provide free and confidential support over the phone.
By applying these strategies if an occasion ever arising, you will be better equipped to provide good support and care to your friend or acquaintance.