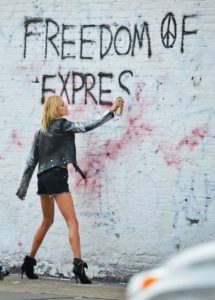 I always wondered when the debating of simple tasks and requests would start or unnecessary attitude, i can tell you its around 10-12 then buckle up at 13+.
Prior to that, they are beautiful pliable sweethearts that allow you to guide them, take them and pick them up from anywhere and they follow instruction without question (their still beautiful).
Now is chalk and cheese, its another stage that will pass and we will eventually move on… but boy, it can be frustrating, stressful, challenging and hair pulling crazy (if I had any) during those years. I have experienced lying straight to my face over the simplest things, not taking responsibility for actions like loosing keys, public transport cards and keeping their room tidy. We know that teenagers go through a growing up phase and test their weight and Independence with parents.
They do this knowing that the worst thing that will happen is they get a verbal telling off or loose there phone privileges for a day, all pretty soft punishment and i imagine in their mind not enough to curve the behavior?
I think when kids start questioning parents they are trying to figure out what is right and what is wrong because they are starting to become a little more knowledgeable in the world. Although very annoying and frustrating for us parents, its important to remember to keep our composure (don't fight rudeness with rudeness or yelling with yelling), remind them of the boundaries and politeness they need to show other people and don't bite back.
I would always keep on carrying out consequences such as reduced time for TV, Loose mobile phone/iPad usage, Early to bed and let them know this will happen if it continues so there are no surprises when it does.
A tip for a argument free zone, is, I do not expect 100% good behavior during these years (it's about your expectation). I accept 80%, so during these years they can have their own room 20% messier than normal (nowhere else) 20% more attitude without being disrespectful, 20% more moody and they can have that in the quiet of their own bedroom. It takes the pressure off everyone because I feel if we are looking for perfection you will not find it anywhere and it will cause ongoing arguing, so just give them a little slack.
I was told once that everything we do for our children should be a gift. We should not expect anything in return! i.e. we should not expect good behavior because we cook, wash and clean for them. If you expect this then don't do it. Do these things for them out of love.
Its always a great idea to explain what is acceptable and its a discussion you will not only have once...When your beautiful child says ? Get off my back! or Shut up!? they have often heard it said on their favorite TV shows or possibly from the friends they're hanging around with.  So be clear about what is and isn't okay. Tell them, it's fine to say that she's angry or tired, for instance, or that she doesn't feel like talking at the moment. But name-calling, yelling, or telling you to go away is unacceptable.
So there is no need to throw the towel in, its important that your kids know that you will always be in the game regardless of their behavior. There is a light at the end of the tunnel and it will arrive sometime around 18+. Our kids feel the freedom they have been craving. They are getting into full or part-time work, going to Uni, getting their license and feel what its like to have more independence. So turning human again at 18 plus is not to far away for some but for others it feels like a million years 🙂
Its important you don't let the outburst episodes eat into you, remember its a phases and a time that will pass so don't buy into the terrible behavior. Roll with it, respond calmly and be kind to yourself even if others aren't being kind to you. Self-care is critical during these year, treat yourself, find peaceful time away from the kids, talk to a counsellor. Do what ever it take to stay in the game without dissolving your relationship with your child because its not personal, its very normal and happening across millions of homes.
Its a stage like all others stages of growing up and they are completely aware of it too (It's not easy for them either). Love them unconditionally and be as tolerant as possible, the stage will pass.