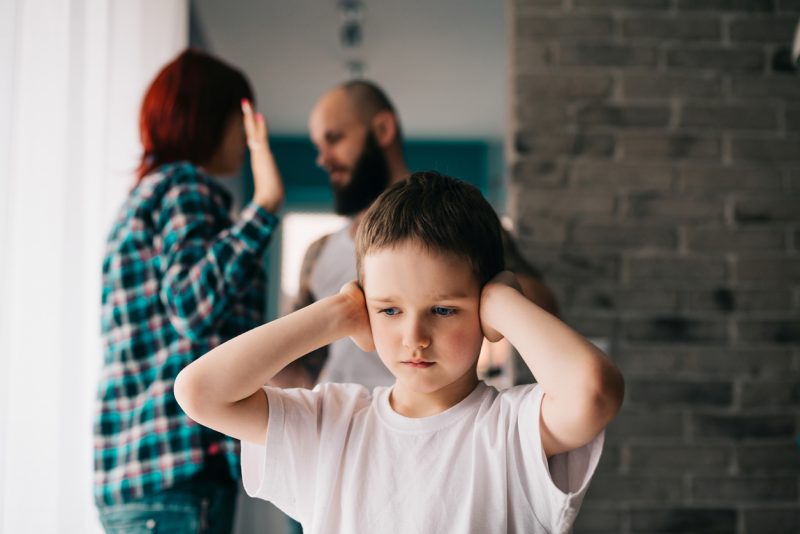 All reports are telling us that one of the impacts of COVID-19 because of the population needing to stay at home is causing an increase in Domestic Violence. Firstly: If you feel unsafe or are concerned for someone's safety please call 000 or one of the Domestic Violence Support services below.
These are exceptional circumstances and it does not excuse aggressive behavior or any type of behavior that could constitute domestic violence.

Are you working from home and feel like you're trapped and don't have any relief or time to yourself? You're easily annoyed at your partner &/or kids?
Remember no-one signed up for your BS! Take accountability and go for a regular walk to get some air, exercise and if you need some space.
During these times there are many professional services you can talk to, like: Online counsellors, 24/7 phone support and even chat services. Google them and connect to a service now! If you a man, a good initial support service to approach would be men's Referral Service: 1300 766 491 and if your a women a good initial support service to approach would be 1800 Respect National Helpline: 1800 737 732

You might even have lost your job and feeling sad and lost, these feelings are normal, remember you are human. If you don't know how you're going to pay the bills like rent, the mortgage, school fees or food. The best thing you can do is act quickly. Sign up to a MyGov account and register for Centerlink. Talk to your rental agents, your bank and the school they will all be very supportive during these times.
Emergency relief organisations provide immediate financial and/or material support to people in financial crisis. The type of assistance offered by each organisation varies, so log onto the Department of Social Services Emergency Relief website and find the support service closest to you.
Its especially time to be kind, supportive and tolerant of each other but it is very important to recognize the signs of domestic violence.
This is what typically a cycle of Domestic Violence looks like:
Stand-over phase (intimidation)
EXPLOSION
Remorse Phase (Justification)
Pursuit Phase (Promises)
Honeymoon Phase (Behaves like the perfect partner)
Build-up Phase (Increasing tension again)
Domestic Violence is not just hitting, other categories are:
Social

Isolating family or friends
Jealousy, accusing of affairs
Controlling appearance
Needing total attention
Smashing or removing mobile
Monitoring phone calls, internet or messages
Preventing social or employment opportunities
Denigrating family or friends

PHYSICAL

Strangling or suffocating
Throwing objects
Punching, hitting, slapping
Reckless driving
Use of weapons
Hair pulling, spitting
Locked Inside or Outside
Damage to possessions
Cruelty to pets
Forced substance abuse
Withholding access to medical help
Over or under medicate
Trivialization of medical conditions
Taunting someone in a vulnerable state

VERBAL

Insults and put-downs
Silent treatment
Name calling
Sarcasm
Fault finding
Lies
Public Humiliation
Threats
Dominating conversation
Yelling, shouting
Whispering
Being indiscreet
Always correcting

STALKING

Excessive phone calls or text messages, emails or letters
Driving past work or house
Reading or taking mail
Turning up at places where victim frequents

PSYCHOLOGICAL/EMOTIONAL

Threat to suicide
Emotional blackmail
Self -esteem erosion
Criticizing appearance or body shape
Undermining character
scaring
Implying mental illness
Spreading rumors
Private humiliation
Denying education
Jekyll and Hyde mood
Minimizing or dismissing feelings
Mind games

SEXUAL

Rape
Rationing or denial of sex
Sex on their conditions
Denying choice of contraception
Beliefs and practices around female circumcision
Enforcing sexual practices they are not comfortable with
Pornography
Sex in-front of children
Bestiality
Forced abortion
Risky behavior

FINANCIAL

Total control of finances
Restricting earning
Rationing or placing conditions on money
Drinking, gambling
Control of shopping expenditure
Concealing assets
Unable to buy new clothes
Forcing to take out loans on credit cards

SPIRITUAL

Denying choices
Demanding you take on their beliefs
Using beliefs to justify behavior
Not allowing negotiation in children's spiritual education
Let's not forget the effects to children who are living in the home of domestic violence.
There are many effects that have been documented of emotional and behavioural problems in children exposed to domestic violence, these include:
Low Self Esteem
Poor conflict resolutions
Repressed feelings of anger, fear, guilt and confusion
Adjustment problems, fewer interests, fewer social activities
Unwillingness to invite friends home
Increased levels of anxiety
Clinginess
Adolescent boys abusing girls
Excessive cruelty to animals
Stress-related physical ailments, headaches, stomach aches, ulcers, bed-wetting
Eating problems – decreased or increased apitite
Sleeping problems including nightmares
Hair pulling, nail biting
Fear of making mistakes
Fear of being touches
Aggression, temper tantrums
Increased internalized problems, such as depression, withdrawal, isolation, loneliness
Decreased cognitive abilities
Poor school performance, difficult to do homework or study
Restlessness
Decreased empathy
Suicidal thoughts
Lower rating in social competence (especially in boys)
Inability to form stable adult relationships
Higher risks of alcohol – drug abuse and juvenile delinquency
There is every reason in the world to get yourself help and stop domestic violent behaviour, seek out help immediately. Don't fool yourself, every negative action erodes both your partner, children, family relationships and your quality of life.
Family and domestic violence support services:
1800 Respect National Helpline: 1800 737 732
Women's Crisis Line (NSW): 1800 811 811
Safe Steps Crisis Line (Vic): 1800 015 188
Men's Referral Service: 1300 766 491
Lifeline (24-hour Crisis Line): 131 114
Relationships Australia: 1300 364 277