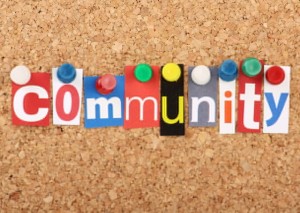 There is very little I can think of that gives you the same buzz that you get from giving your time to help others and making the community a better place.
There is so much negativity around, we see it all the time i.e. road rage, people dropping litter, graffiti, treating the elderly poorly, hunger, homeless, unemployment etc Have I made you depressed yet? I feel it just writing this part 🙂 but we can balance all of that by doing good and intentionally making a difference to others.
There are many organizations that you can volunteer your time. SEEK Volunteer  is a non-profit initiative designed to make volunteering easier. You can search by location, how much time you have to give and category of cause: including everything from animal welfare, seniors, disaster relief, sport and mentoring.

I was invited to a Christmas carol sing along at a church group on Friday night, I am not what you would call a religious person but always up for a Christmas Carol.  I was very impressed in the modern and "current" theme of the church – there was not one cross or picture of Jesus in sight.
The church was called "Edge Church" they have just opened in Melbourne a year ago and have campuses in Adelaide, UK and Long Island NY.  My church experiences were that of the old fashion stereotypical church building (high ceilings, uncomfortable wooden seats and lots of lead-light) with the minister up front reading the bible. No one back then looked happy 🙁
The Edge Church is in a nicely converted/renovated factory, great facilities, cafe, a beautiful room for the congregation – and with very comfy seats, great sound and audio visual equipment and a very talented band and singers to entertain us and to sing along too, it had a real happy vibe. Unlike the church of old days, the Edge Church actively gets involved in the community to make a difference. Edge Church moto is "Serving our Community with Hope, Truth & Love".
Drop in, you might be as impressed as I was? I hope to see you out there.