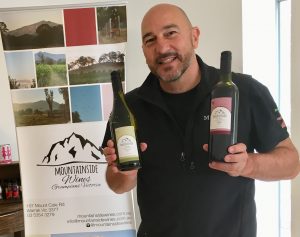 Hey Dads, if you're like me, I look for interesting and enjoyable things to do on a weekend. Sometimes with a friend, sometimes with the kids or sometimes with both. Well, I have found the perfect spot for all of that.
Mountainside Wines
197 Mount Cole Road Warrak Vic 3377
03 5354 3279
www.mountainsidewines.com.au
Winery Owners: Shane & Jane Goninon
Tucked away at the south eastern end of the Grampians and at the base of Mount Cole, this Victorian premium Boutique Winery is well worth a day trip.
Approx 2 hours from the Westgate bridge, take the western ring road exit and follow the signs to Ballarat. By pass Ballarat on the Western Hwy and continue through to Beaufort where you should stop at the Beaufort Bakery for a great pie and sauce or other freshly baked food and while you're there, check out the second hand garage and nick nack shops..
Continue up the Western Hwy towards Ararat and follow the sign to Warrak and 197 Mount Cole Road (Mountainside Wines).
Meet Shane and Jane, 
They produce premium wines from vineyards that are hand tended and hand-picked.  This allows them to focus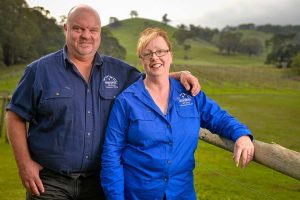 on quality and consistency of flavour.  All their wines are made using grapes from a single vineyard and showcase the best of the region.
At Mountainside Wines they have warm days, cool nights, and a long growing season.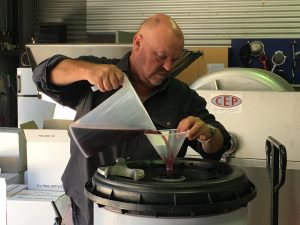 Added to this are the unique soil conditions of granite loam over red clay allowing the flavours of Shiraz to shine in the wine.  This means wines produced in this little corner of the Grampians are rich and full of flavour and aroma and represent a unique picture of the area.
The property itself has been growing grapes and making wine since 1998 with just under seven acres of Shiraz vines, two and one-half acres of Viognier vines, and one acre of Nebbiolo vines.  The vines produce approximately 1000 cases per year with a focus on making premium wines.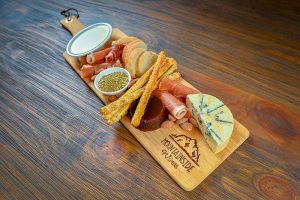 Take your time, try some wines, have a chat (Shane is always up for that) order a cheese platter and sit back and enjoy the peaceful views of this magnificent winery. I'm sure if requested you could take a walk through the vines if the weather was right.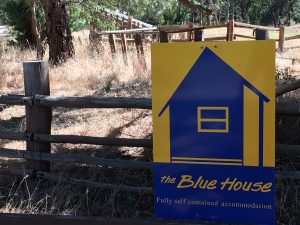 If you don't feel like driving back, plan in-advance to stay over in the comfy "Blue House" – bookings online essential. There's not a better spot to open a bottle of Viognier or Shiraz or both and have a cheese platter sitting on the Blue House balcony overlooking the Vines and Mountains.
Don't forget to mention "Dads Online" for a 10% discount on anything purchased…..enjoy 🙂