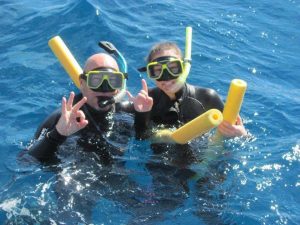 It starts with intentional efforts, doing and being their for your daughter without asking for anything in return. If you clean up after her, scrub her bathroom, change and make her bed, take her or pick her up from friends, cook for her every day, all of this is done for love and not expecting anything in return. Lets say, everything you do is a gift not a transaction.
Daughters need 3 things from you
Attention
Affirmation
Affection
ATTENTION
Is spending time with her even if its laying on the couch and doing nothing, its the time. Its you being around and available both mentally and physically. If you can get out and about all the better.
AFFIRMATION
Is emotional support or encouragement, your daughter wants to hear it from you. She wants to hear that you are proud of her, love her and that you think she is capable of anything if she puts her mind to it.
AFFECTION
Are cuddles and kisses and even the wrestle on the rug. Putting your hand on her shoulder or arm when you're speaking talking to her. Be tactile with her, you might think she doesn't like it or she says "don't touch me dad" so yes stop, but just the gesture of you reaching out is enough for her to know you are there.
I've heard some dads stop cuddling their daughter when they get to teenage year because there daughters are starting to get boobs and they feel its awkward. Its the worst time to step back, step in and be as you have always been, just carry on being normal as if she was 8.
Do you remember when they were in primary school, you were their night and shining armour and now in their teens there more interested in their friends, snapchat and hanging out in their room than spending  time with you. It can take us by surprise and we're very confused for a while. We feel ignored, our opinions are wanted anymore and shut out of a part of her life that we were once their rock. Its so different than only 2 years earlier? but very normal and don't take it personally.
Just be their, allow them space, think of things to do that show them attention, affirmation and affection.
I have heard that once the teenage storm has passed around 16, 17 or even 18, they will want to reconnect again. It important that we have maintained our calm and presence throughout the earlier years. I'm a advocate for dad and daughter date nights, going out for a pizza and spending regular short times if you cant manage the long times together. If you are lucky enough to be able to get a weekend away or even a week. Plan that too. I started when my daughter was young around 8 and went to fiji for a week, now we try for a weekend or week every year and its like normal. We get uninterrupted time together away from phones and all the things that can get in the way of us spending quality time together.
When you get that special time alone, ask your daughter these things:
How do you think I'm doing as a dad?
Is there something that you feel I do well?
What would you like me to stop doing?
Just listen, no excuses, take her answers on-board and thank her for her honesty and act on the things you can do better at.
Enjoy your time, it fly's past, 10 years can go past in the blink of an eye , so spend it well with her.
I know that some dads have both arms tired behind there back when it comes to seeing their kids after divorce, their ex wife doesn't value fatherhood and makes it very difficult to access what is rightfully their child too. Using the kids as punishment for a relationship that went bad, regardless of who's fault it was. Trust me I have been there! and my heart goes out to them. Just do the best you can and sometimes that might be enough and you can reconnect when the child has more of a voice.