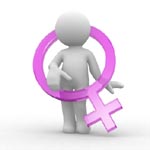 At some point in time it is going to be necessary to understand what's happening to your daughter as she moves from being a girl to becoming a teenager and woman.  Knowledge on these changes will help you stay connected and understand what she is experiencing.  You will also not be left out of the conversations.

Puberty and Periods
Menstruation (a period) is a major stage of puberty in girls; it's one of the many physical signs that a girl is turning into a woman.
And like a lot of the other changes associated with puberty, menstruation can be confusing. Some girls can't wait to start their periods, whereas others may feel afraid or anxious. Many girls (and guys!) don't have a complete understanding of a woman's reproductive system or what actually happens during the menstrual cycle, making the process seem even more mysterious.
When girls begin to go through puberty (usually starting between the ages of 8 and 13), their bodies and minds change in many ways. The hormones in their bodies stimulate new physical development, such as growth and breast development. About 2 to 2½ years after a girl's breasts begin to develop, she usually gets her first menstrual period.
About 6 months or so before getting her first period, a girl might notice an increased amount of clear vaginal discharge. This discharge is common. There's no need for a girl to worry about discharge unless it has a strong odor or causes itchiness.
The start of periods is known as menarche. Menarche doesn't happen until all the parts of a girl's reproductive system have matured and are working together.
How Often Does a Girl Get Her Period?
Just as some girls begin puberty earlier or later than others, the same applies to periods. Some girls may start menstruating as early as age 10, but others may not get their first period until they are 15 years old.
The amount of time between a girl's periods is called her menstrual cycle (the cycle is counted from the start of one period to the start of the next). Some girls will find that their menstrual cycle lasts 28 days, whereas others might have a 24-day cycle, a 30-day cycle, or even longer. Following menarche, menstrual cycles last 21-45 days. After a couple of years, cycles shorten to an adult length of 21-34 days.
Irregular periods are common in girls who are just beginning to menstruate. It may take the body a while to sort out all the changes going on, so a girl may have a 28-day cycle for 2 months, then miss a month, for example. Usually, after a year or two, the menstrual cycle will become more regular. Some women continue to have irregular periods into adulthood, though.
As a girl gets older and her periods settle down — or she gets more used to her own unique cycle — she will probably find that she can predict when her period will come. In the meantime, it's a good idea to keep track of your menstrual cycle with a calendar.
How Long and How Much?
The amount of time that a girl has her period also can vary.  Some girls have periods that last just 2 or 3 days. Other girls may have periods that last 7 days.  The menstrual flow — meaning how much blood comes out of the vagina — can vary widely from girl to girl, too.
Some girls may be concerned that they're losing too much blood. It can be a shock to see all that blood, but it's unlikely that a girl will lose too much, unless she has a medical condition like von Willebrand disease. Though it may look like a lot, the average amount of blood is only about 2 tablespoons (30 milliliters) for an entire period. Most teens will change pads 3 to 6 times a day, with more frequent changes when their period is heaviest, usually at the start of the period.
Especially when menstrual periods are new, you may be worried about your blood flow or whether your period is normal in other ways. Talk to a doctor or nurse if:
your period lasts longer than a week
you have to change your pad very often (soaking more than one pad every 1-2 hours)
you go longer than 3 months between periods
you have bleeding in between periods
you have an unusual amount of pain before or during your period
your periods were regular then became irregular
Cramps
Some girls may notice physical or emotional changes around the time of their periods. Menstrual cramps are pretty common — in fact, more than half of all women who menstruate say they have cramps during the first few days of their periods. Doctors think that cramps are caused by prostaglandin, a chemical that causes the muscles of the uterus to contract.
Depending on the girl, menstrual cramps can be dull and achy or sharp and intense, and they can sometimes be felt in the back as well as the abdomen. These cramps often become less uncomfortable and sometimes even disappear completely as a girl gets older.
Many girls and women find that over-the-counter pain medications (like acetaminophen or ibuprofen) can relieve cramps, as can taking a warm bath or applying a warm heating pad to the lower abdomen. Exercising regularly throughout the monthly cycle may help lessen cramps, too. If these things don't help, ask your doctor for advice.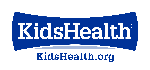 Content provided by Kids Health