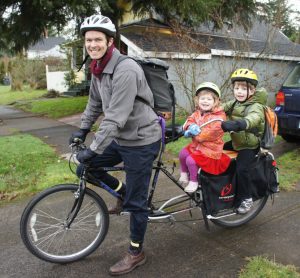 I'd like to talk about Dad's Equality, equality seems to be the topic of the year so why not include dads?
I have been thinking about all the things that greats mums do and all the things great dads do and I am racking my brain to find anything that good mums do better?
Of course there is – Child birth and breast feeding, you can have that! But part from those two things I cant think of anything else?
Dad's are a 50/50 equal part of their child's life so lets go through the list of tasks that Dads can do equally as well as mums…
Dads can absolutely
Wake the kids up and get them out of bed for breakfast
Prepare & Cook dinner
Wipe down the kitchen benches
Make beds
Clean the kitchen
Put a load of washing on
Make breakfast for everyone
Pack dishwasher or wash up
Get child/children to brush teeth
Hang out a load of washing
Help the children to get ready for bed
Read bedtime stories
Make the lunch boxes
Help child/children with hair
Vacuum & sweep the floors
Pay the household bills on time
Help child/children get dressed
Check for any school paperwork
Attend parent teacher interviews
Remind family of the day's appointments
Get the children to have a bath
Take child/children to school in the morning
Put shoes and clothes away
Take the kids to the doctors or dentist
Read with our children
Put out school uniform and shoes
Tidy up the toys from that day
Wash dishes and put them away
Address any homework that needs doing that evening
Pick child/children up from school at the end of their day
Feed the pets
Pack child/children's school bags
Pack bag for work
Write in the children's homework books
Put on the slow cooker/defrost something for tea
Remind the children about good behaviour for the day
Prepare an after school snack
Ferry child/children to appropriate clubs
Unpack the dishwasher
Split up any arguments
Rinse out water bottles
Test children on homework
Know who their friends are?
Talk about what was great about their day
Talk about what was challenging
We spend time in knowing our child
We can love and nurture, care and provide equally as well as any good mother.
What are some of the things you do as a great dad?
Something to think about and hold your head up high, …have a great day!