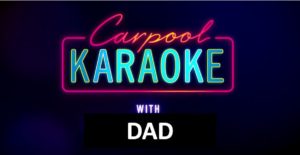 As I prepare for a 5 hour drive to our Christmas holiday destination I started to think about how we could make the journey a little more entertaining & fun.
This years holiday destination we have not been to before – we hired a caravan and purchased a tent for my daughter and her friend. Its looking to be a fun trip along the Murray River in Victoria. I've made a list and …yes checked it twice?
Extra tent pegs
Gas bottle filled
2 decks of cards
Eski
Camp stove
Chargers
Torch
Beach Towels
etc etc
It got me thinking about the 5 hour drive, off the back of the YouTube sensation Carpool Karaoke, I put together some of the kids favorite songs and included some of mine too 🙂 The car trip will take on a whole new vibe.
Mariah Carey – All I want for Christmas
Passenger – Let her go
Katy Perry – Roar
Katy Perry – California Gurls
Justin Bieber – Where are U now
Justin Bieber – Love yourself
Justine Bieber – Let me love you
Elton John – Your Song
Elton John – Candle in the wind
Eagles – Hotel California
Bruno Mars – 24K Magic
Black Eyed Peas – I gotta feeling
Beyonce – Halo
Beyonce – All the single ladies
Bob Marley – No Women no Cry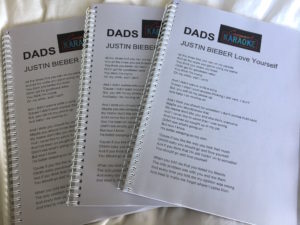 Now that should keep us busy for a few kilometers 🙂 The trick will be getting the girls to sing along? I'm sure they will warm up when they see Dad ripping a tune! or not? It will be entertaining and worth the memory.
I copied the lyrics from a google site and put them into a word doc, gave it a logo and headline and  bounded enough copies for everyone in the car, so no one will miss out LOL