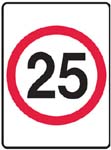 There is at least one common thread amongst us, we are all trying to raise our children and be the best Dad that we can be.  There's no need to go it alone or feel that it is hopeless or you are a second rate carer compared to their mum.  We know, mums have been paving the way in child care for generations and most of them doing a great job. There is absolutely no reason why we cannot be as competent in all aspects of child care as mums.  I found, you just have to want to!
When thinking about how we can overcome some challenges whilst we take on the most important job that we could ever do – raising children to be good adults.
Is…
Remember to look after your health both mentally and physically as we know too well parenting requires both physical and mental effort.
Don't be the stereotypical male and attempt to go it alone, it's too hard, there are people you can ask for help, other dads, friends, family and today there is so much information provided online there is no excuse for not knowing – you just have to "Google your questions" may I even suggest to ask your question here, I am sure you will get hundreds of good people wanting to help.
Be kind to yourself and interact with other adults, we all need adult conversation. I remember going on holidays with the kids and by the end of the holiday as much as I loved it, really enjoyed hanging out with some adults when I got home.
If you have lost friends through separation as we all know we do, get involved with a hobby club, walking club, sporting club or some "people" interaction activity, it's great to just chat.
There is one area that I feel is always a challenge and will post more on this later.  But for now it is "discipline" When we separate we feel we have put our kids through enough change and are reluctant to argue with them or to enforce rules.  The best way forward would be to agree on a basic set of rules with their mother that are enforced in both homes and then stick to them.  They soon get use to them and unhappiness is replaced by routine and happiness returns.  The short term struggle is worth the effort as you are teaching them values, respect and discipline to enable them to step into adulthood knowing what is right and wrong.
Because all our situations are different and there are degrees (more or less) of the above, one thing is for sure, if we are consistently trying to improve our life and our children's – you will succeed.