First a little about the author: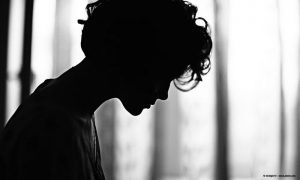 Garry King has extensive experience with working with young people encountering the issues of self harm and suicidal behaviour. This experience is the result of having worked as a teacher, youth worker and counsellor and complimented by degrees in welfare and education as well as masters degrees in counselling and suicidology. Garry has previously worked as the youth welfare consultant for the Australian Institute for Suicide Research and Prevention. He was appointed an adjunct lecturer, youth welfare at the Central Qld University and is the recipient of a Churchill Fellowship to the USA.
Garry has written a number of journal articles and books on youth welfare as well as being a speaker at national conferences. He is a peer reviewer for the International Journal of Crisis Intervention and Suicide Prevention. Garry is an invited author for the 2015 School Social Work USA. Garry presented at the 2016 International Society for the Study of Self Injury Conference in the USA.
If you have opened this page you are either curious, interested, have a child you are worried about that might be self injuring or your know someone who has a child that could be self injuring and you want helpful information? This type of behaviour is terrifying for families and Garry's book will assist you with practical advice, hope, and the best research available on how to stop this behaviour.
First lets define NSSI "Non Suicidal Self Injury" – The International Society for the Study of Self Injury say's: the deliberate, self-inflicted destruction of body tissue without suicidal intent an for purposes not socially sanctioned. It's where a person purposely cuts, burns or inflicts damage to the body to achieve an outcome that is not socially acceptable.
Most research indicates a figure of 10% to 20% of young people having self injured at some stage. When broken down over a lifetime it equates to 11.1% females and 5.1% males have self injured at some stage.
There is an argument that the male statistics maybe under reported due to the fact ,males are more reluctant to seek help.
There are many and varied reasons why a young person may self injure. The most common reason is that they may become overwhelmed with painful emotions and are not able to manage this (self regulate). Findings do support that it is a coping strategy  because self injury allows them, for a short time, to feel in control again.
There are young people that are more at risk than others which can be understood by reading Garry's book.
Because NSSI is often secretive and every parent hopes that their child doesn't become involved it means, that at times, it can go undetected.
Things to look out for that could be a sign that your child is self injuring are:
Frequent injuries with suspicious explanations
unexplained bandages
Inappropriate clothing – jumpers in summer i.e hoodies
Excessive bangles, wristbands
low emotion regulation (they get upset very quickly and have trouble calming down)
Extreme sensitivity to rejection (overreacting to negative situations)
Self defeating (gives up easy, wont try new tasks)
Relationship problems
Avoiding Sports (where they may have to change clothing in front of others)
Discovery of implements, broken razors, blades of pencil sharpeners
Blood on clothing, towels or tissues
Itchy under clothing (wounds healing)
Withdrawing from activities they previously enjoyed and isolating themselves
Finding out that your child is self injuring is a confusing time, you will be thinking "why, what can I do, why don't they talk to me, who can help"? All very valid thoughts. If it is happening…
Stay & appear calm, even if you're not. Get medical help if needed.
Get mental health support, if you are unsure how, speak to you doctor about this and they will guide you.
Have first aid supplies on hand
Encourage the young person to seek help when the urge increases
Utilize the strategies that their counselor or therapist has taught
Teach social skills, problem solving, discussion making, conflict resolution, team work, communication skills etc.
Harm minimization, remove objects where possible. Speak to your

counsellor

or therapist about how to go about this
Be there for your child
If your child starts to self injure, its very important that you seek out professional help and link up the services that can assist.
There is help available for your child, Garry's book is only $15 (inc postage) and it is written in everyday language and offers well researched advice. click here to order your copy
If you feel overwhelmed and need to talk please call: