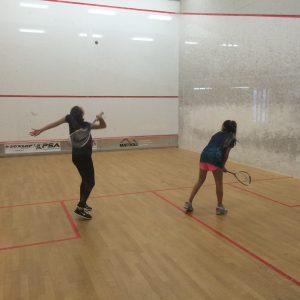 I'm always trying to get kids outside and do some exercise. Normally i am successful with either a walk or a bike ride and lately I have sneaked in the occasional game of squash. I learnt quickly not to ask if they would like to go but rather say "Ok, lets get our gear on and go for a bike ride, meet you at the front door in 10 minutes"! much more successful by not making it optional 🙂
I have been impressed with Uncle Tobys, they have started a fun initiative to reduce the "screen time" that most kids seem to get hooked on. Its called #jointheoutsiders and I am happy to give them a "shoutout".
Aussie swimming legends, Cate and Bronte Campbell call on the kids to #jointheoutsiders
Campbell sisters and UNCLE TOBYS call on kids to ditch the screens and reconnect with the outside world
According to research from The Royal Children's Hospital Melbourne, almost 60 per cent of Australian adults agree excessive screen time is a big health problem for children.* With this in mind, 2016 Olympian hopefuls, Cate and Bronte Campbell, are laying down a challenge to all Aussie kids to get outdoors.
Off the back of the successful relaunch of its muesli bars, now Australia's largest range of 4 Health Star Rating muesli barsi, UNCLE TOBYS has partnered with the Campbell sisters to call on Australian kids to get back to the outside world and 'Join the Outsiders'.
"Having come up through the ranks of competitive swimming, we have a good understanding of the pressures children face to prove themselves in the world they live in, but we also know how important it is to have downtime and just be a kid," said Cate Campbell.
Cate says being an Outsider is easy.
"Get out the skipping rope, play in the sandpit or play backyard cricket – this is not about being an elite athlete, it's about getting outside and having fun," said Cate Campbell.
This is the stuff that memories are made of, says sister Bronte.
"When Cate and I were growing up we loved playing cricket in the garden, going to the beach or just swimming in the backyard pool. We played until we were starving, then ate and played some more.
"We love the new reformulated UNCLE TOBYS muesli bars because they are super delicious and portable, so there's no need to go inside because there is a snack at hand. Plus they have a 4 star rating so we know they're a healthy choice," said Bronte Campbell.
UNCLE TOBYS new reformulated muesli bars now have 50 per cent wholegrains and less than 1.5 teaspoons of sugar per bar. Nestlé Group Nutritionist, Susan Kevork, says the new chewy and yoghurt range of 4 stars is all about giving kids healthy fuel to play.
"UNCLE TOBYS knows parents want to give their kids healthy foods and snacks that they love to eat.
"Primary school aged kids are busy and need fuel to give them energy throughout the day. Child-friendly portions and easy to unwrap packaging makes them easy lunchbox partners for active kids," said Ms Kevork.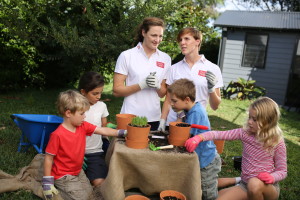 Supporting the Campbell sisters on their call for Aussie kids to 'Join the Outsiders', is an exciting new TV commercial produced by UNCLE TOBYS. The half-animated commercial blends animation with live-action to show the importance of ditching the digital world and noticing the real world outside; engaging mums while helping kids to realise they spend too much time in front of screens.
For more information, families can visit Join the Outsiders at www.uncletobys.com.au/jointheoutsiders for great outdoor activity ideas
How to become an Outsider:
An Outsider is someone who wears grazes as badges of honour. Someone that likes to feel their toes in the sand more than their fingers on a keyboard or use a sunscreen more than any other screen. Here's some ideas to help you become an Outsider:
Go out on a limb – Find a tree (one that's big enough to support yourself) and climb like jack up the beanstalk
Build a Cubby – It can be in your backyard or even a park.

Park Discovery – Become an urban pioneer and search out and find a new park to play in.
Catch a Tadpole – Find a creek, grab a net (or a jar) and see if you're quick enough to get yourself a little tadpole.
Cloud Story – Take a long hard look at some fluffy white clouds. What shapes or objects do you see? Can you turn all these objects into a story?
Water Bombs Away – Want to soak your neighbours? Then have a water bomb fight with them (ask first!)