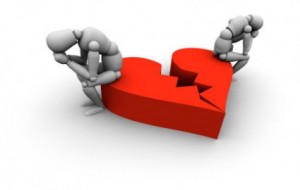 Did you have an affair and are wondering how you can find your way back and recover from what could be lost forever. What are some of the steps to try and save your relationship as your partner now feels betrayed, cheated and has lost all trust and respect in you? What can you do to help your partner recover after you have chosen a road for them that they never asked for?
Ideas to assist in your journey
Own the problems that you created by having an affair. be truthful. you cannot change what you don't acknowledge.
It is unfair to compare a new, exciting, taboo fantasy relationship to one you've been in for years where there are kids, bills to pay, a house to run and noses to wipe. That is a ridiculous comparison.
In order to resolve your relationship, contact with "the other person" must be cut off 100 percent. You can't work on dealing with the consequences of the affair while you're still having it.
Don't rely on your heart to tell you what to do; rely on your intellect. Do what logic tells you is the right thing to do.
Make the hard decisions. Either leave the marriage to free your partner, or commit to stay. Remember, checking out of one relationship before you finish it appropriately doesn't work.
Ask yourself: What are you doing to help your partner get past the affair?
Be mature enough to recognize that life is not always all about you and what feels good for you in the moment. If you are married and have children, you have an obligation and a commitment that far transcends what feels good.
Help the partner who did not have the affair find emotional closure. You must do whatever it takes until your partner finds it. If it requires you to check in with your spouse multiple times a day, then do it. It'll require you being where you're supposed to be, when you're supposed to be, 24 hours-a-day, seven days-a-week, so your spouse can trust you again. And you do it until.
If a child was born of the infidelity, you will have to have contact with the other person in order to be co-parents. And you do this the right way by not having any contact without your spouse's involvement. If you want to talk with the other person, then you do it with your spouse present.
Want to know if something is cheating? If you wouldn't do it with your spouse standing there, it's cheating.
If your marriage is over and you have children, understand that your relationship with your ex will never end. You will always at least be co-parents of your children. Build a new relationship as their allies.
Do you know what a healthy relationship is? Figure out what you want and behave your way to success.
We acknowledge Dr Phil for these tips.