A smoothie that the kids will love, you can be creative by purchasing some decorative glasses and making it look like a smoothie you would get from a resort. Kids always appreciate the effort.
A deliciously healthy way to start the day, this smoothie is full of bananas, honey, with just a hint of cinnamon that makes it more-ish. It's breakfast in a glass and a great way to have a meal on the run or an after school snack.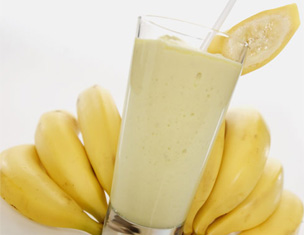 Serves 2
1 Banana – best if they are ripe
1 tablespoon of honey
1 teaspoon of cinnamon
2 cups of milk
2 scoops of ice-cream
2 ice cubes
2 decorative glasses
straws
Go crazy and blend it all together and enjoy!