Peace. Learn to make paper cranes…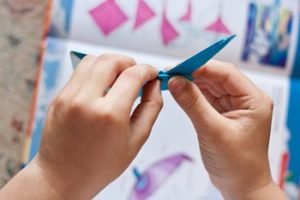 Join us for this hands-on play and making session. Getting along with other people is sometimes hard, no matter who you are. Classmates and family members don't always see eye to eye. But adults and children around the world have come up with lots of ways to tackle these problems.
Whether you find it, keep it or make it, peace is something we all hope to have in our lives.
Learn how the Shrine was designed to remember the laying down of arms, experience our Peace Gallery, and make paper cranes with us in a collective meditation upon peace.
WHERE: Shrine Visitor Centre
Shrine of Remembrance, Birdwood Avenue, Melbourne
WHEN:
Dates: Monday 25 September to Thursday 28 September 2017, Monday 2 October to Friday 6 October 2017
Times: Sessions commence 10.30am and run for one hour
WHO:
This program has been designed for children aged 4 to 10 years.
Children must be accompanied by a parent or adult guardian.
BOOKINGS:
http://www.shrine.org.au/What-s-On/Families-Spring-Holiday-Program
OTHER INFO:
The Shrine is equipped with a baby change room facility.
If it is helpful to your readers to note, the Shrine does not have an on-site café, though light refreshments are available at the Shrine shop located in the Visitor Centre. Café Jardin Tan is located at the entrance of the Royal Botanic Gardens, which is a short 1-minute walk across Birdwood Avenue.