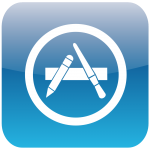 Summertime in Australia means a few things: Sun, surf, fresh seafood, oh and the great Aussie road trip.
Nothing screams summer vacation like packing your entire family, the dog and virtually everything but the kitchen sink into the back of your family car (which you wish was a Jaguar F-Type Coupe ) to escape the inner city smog and take on the open road. Unfortunately out of all the possible family vacations, the euphoria of a road trip (especially with kids) wears off within an hour. Before all the high-tech gadgets became available, we just used to hope that the little ones would fall asleep in between games of I Spy, but now there are a plethora of games, portable DVD players, tablets and toys to keep them entertained as you make your way through the countryside. One of the great innovations that's become a traveller's best friend is apps. There's an app for everything, and if you are road-tripping this summer, here are a few tried and tested apps to make your journey seamless.
Australian Road Trip
Hidden gems are only ever whispered around the local campfire and are often hard to discover unless you know a guy who knows a guy. The Australian Road Trip aims to uncover these roadside treasures through forty detailed itineraries from family drives along the coastline to epic 4WD adventures. Each classic road trip provided by this app gives a detailed descriptions and recommendations of the best places to eat, where to sleep, what to see and do and where to camp. Of course you don't need to follow the itinerary this app sets out, you can also create your own road trip with the information on perfect picnic spots, rugged walking treks and national parks, best museums, vineyards, local shops, historic sites and activities for the whole family all at the touch of a button.
Road Trip Bingo
There's only so many times a parent can stand the age old whine – are we there yet? Save your sanity with an app that gives a new twist on an old classic. Road Trip Bingo will cure any kind of back-seat blues with a range of games to keep then entertained for hours or at least give you a few minutes of peace. This game is ideal if you have two kids who can compete against each other; they'll egg each other on as the scour the landscape for everything from white cars to slippery road signs, to animals and planes.
Wotif
So the hotel you were supposed to be staying at is littered with bed bugs and the neighbours are partial to the odd domestic. It's not the picture perfect location you had originally hoped for so the only logical solution is to salvage the rest of your holiday and look for another hotel. Luckily for you, the Wotif app will be able to give you discounted deals, recommendations and reviews on all participating hotels in the area.
Got a travel app you swear by? Let us know in the comments below.