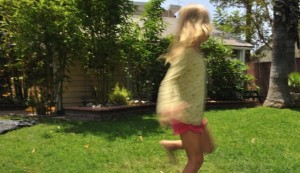 The idea of enduring months of holes in walls, uprooted floor boards and messy paint cans can be enough to scare off the most dedicated home owner. Yet leaping into renovations can be an ultimately rewarding experience, with a higher property value and increased enjoyment from your home's newfound beauty and functionality on the cards. Feeling braver? If you're set to embark on a renovation adventure, check out the below five tips.
Re-invent your Kitchen
As the place where food is stored and prepared, the kitchen is one of the most used rooms in the home and provides a crucial function. Therefore, attention should be paid. Analyse your current kitchen. Are the appliances on their last legs? Does the wallpaper look like it's been around since the 1950s? What state is the sink in? As you note the kitchen's shortcomings, starting thinking about how you would like everything to appear and soon you will have your new vision. Remember: functionality is the number one priority for your kitchen.
Use your Backyard Space
While it can be incredibly easy to concentrate solely on your house and the rooms within, don't forget about your outside space. If you can afford it, an outdoor structure such as a deck would be extremely beneficial. After all, everyone can imagine themselves sitting on their deck on a summer's afternoon, drink in hand.
Landscaping should also be considered. Overgrown weeds, unattractive garden beds or an uninspired layout are just some of the pitfalls to avoid. Depending on your budget, your renovation could involve large machinery such as Hyundai Construction Equipment, or it could be as simple as inviting friends and family over for a day of gardening.
Update the Bathroom
Similar to the kitchen, the bathroom is a vital part of the home and should be welcoming, relaxing and most importantly, clean. Is mould the number one inhabitant of your bathroom? Does the façade scream unloved? If so, it's time to clean up and update. Pale or neutral tones are best used in bathroom design, while lighting can drastically modernise a room.
It's the Little Things that Count
Sometimes it's the small details that can really make a difference and help to create that first, important impression. Scuffed walls, faded and cracked paint, dirty handles and ancient taps are just some of the smaller features that can speak volumes about the general state of the house. Addressing these issues can be both cost-effective and easier to do.
Sustainable Living
As the future of the environment becomes more and more relevant, there is no time like the present when it comes to transforming your home into a sustainable, eco-friendly abode. Installing a rain water tank, adding insulation, and having energy-efficient lighting and appliances can all lead to your home getting the green seal of approval.
Do you have tips to share when it comes to increasing a property's value? Have you heard any nightmare renovation stories? Feel free to share your thoughts and tales below.