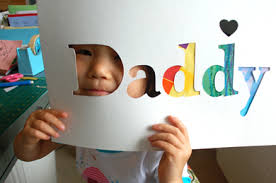 We're coming up to that time of the year where we recognise how special our fathers are with a barbeque and a whole range of interesting gifts. We say 'interesting' but often we simply mean socks, a tie or a carton of beer. Your father may well love these gifts. But if you're after something a little more unique – something that's as special as your dad is – here are five really unique, fantastic gifts your dad will love this Father's Day.
Electronic Cigarettes
If your dad is a smoker, you might want to consider introducing him to electronic cigarettes. E-cigs are fairly recent technology that generate vapour by heating a small amount of liquid. E-cigs are exciting because the liquid is infused with a whole range of different flavours, so your dad can enjoy vapour infused with coffee, strawberry or traditional cigarette flavours. E-cigs are available in a range of different nicotine strengths including nicotine free, so they might even be a great gift for fathers who don't smoke. Many brands such as Blackhawx have e-cig kits in a range of flavours and nicotine strengths available from their site.
Distillery kits
Did your father catch the homebrew craze that re-emerged in the last few years? If he's looking for the next natural progression, a wide variety of distillery kits are now available so your father can create his own spirits, including whisky, bourbon, brandy, scotch and vodka. If your dad was proud of his lager and stout, imagine how much happier he'll be distilling his very own spirits. These distillery kits vary in their complexity – some involve simply aging premade spirits in a barrel, while others will have dad tinkering with a whole range of scientific-looking glass apparatus. A wide range of distillery kits are available online from www.ispirits.com.au.
Wood smoke infusers
Say what you will about the Americans, but they are light years ahead of us Australians when it comes to infusing our barbeques with the wonderfully complex range of flavours that come from woodchip smoking. Tools are now available to turn your everyday barbeque into a wood-smoking powerhouse. ProQ's Cold Smoke Generator is small and affordable, and uses sustainably sourced wood dust to add a complex smoky flavour to your barbeque. You can also use it outside of the barbeque on produce such as fish, bacon, hams, eggs, cheeses, salt and nuts. ProQ's Cold Smoke Generator is available from Barbeques Galore or Urban Griller stores.
Chocolate skulls
If you're going to go with a Father's Day staple such as chocolate, why not look for a little twist? BlackChocolateCo have a range of delicious chocolates moulded to perfectly recreate an anatomically correct human skull. We're not sure what's more barbaric – chipping a chunk of delicious chocolate from a human skull or giving someone a 1.5kg hunk of the finest Belgian chocolate. The skulls are available in milk, dark, chilli or caramel chocolate varieties, and can be bought from BlackChocolateCo's Etsy store.
There's a lot of exciting stuff out there that would make a perfect Father's Day gift. Be creative and avoid the socks and ties completely.